HOME > Product > Product lineup > Straightness measurement unit
Straightness measuring unit (Made of ceramic)
Long stroke high-precision measurement is achieved by a long-size, high-rigidity precision ceramic air slider.
・Portable type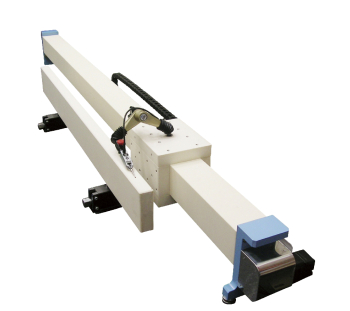 Can measure straightness to within 3 μm or less, which is difficult to do with a 3D measuring device.
Straightness precision of 2 μm or less per 2400 mm stroke is achieved.
A portable type and a stationary type are available.
Can measure up to 3500 st maximum.
Reproducibility within 0.2 μm can be achieved.
Measurement of flatness after precision polishing molds, etc.
Measurement of working accuracy of machining centers and surface grinding machines
Measurement of flatness of precision surface plates
Measurement of planar shape of lapping machines, etc.
Inspection report attached
Application examples: Ball screw accumulated lead error measuring system (Under development)
Measurement with measuring unit probe ball screw laser length-measuring machine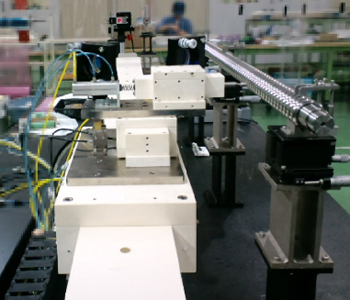 The lead of long workpieces 3 m or longer can be inspected with a high degree of accuracy in a short period of time.
Total measurement accuracy: High-precision measurement of 1.0 μm per 1000 mm is possible.
We can provide sizes that satisfy customer requirements. Feel free to contact us with your size requirements including desired delivery time, etc.