HOME > Product > Product lineup > Alumina balls and alumina beads for pulverization
Alumina balls for pulverization
Sinto's alumina balls provide excellent abrasion resistance and outstanding quality stability.
Sinto's alumina balls are perfectly suited for high-purity pulverization, dispersion and mixing of various powders.
List of alumina balls for pulverization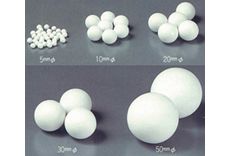 Alumina balls
Lot-to-lot abrasion variation is extremely small, whereby ensuring high stability of quality.
Unrivalled abrasion resistance and good cost-performance
Alumina balls provide outstanding uniformity of sphericity and size.
Material for ceramic engineering
Pulverization of ceramic and glass materials, etc.
Ball mills
Vibration mills
Media agitation mills, etc.
| | |
| --- | --- |
| Specific gravity | 3.6 or more |
| Hardness | Hv1200 |
| Constituents | Alumina purity: 92% or more |
| Standard size (mm in diameter) | 1、2、5、10、15、20、25、30、40、50 |
Alumina ball abrasion and lot-to-lot variation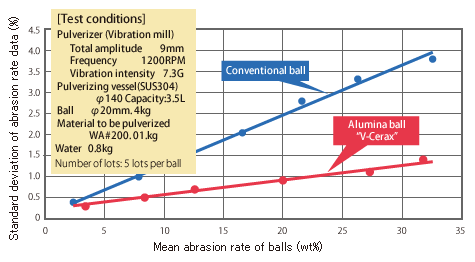 Evaluation of alumina ball abrasion resistance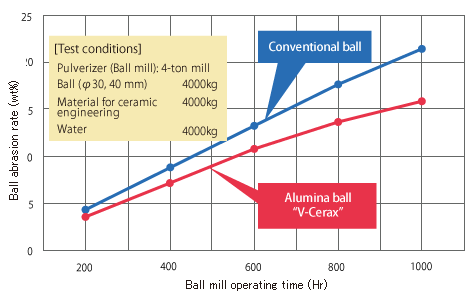 Bead mill (Vertical and horizontal)


We can provide sizes that satisfy customer requirements. Feel free to contact us with your size requirements including desired delivery time, etc.